Find Junk Removal Near Me in Edmonton, AB.
Junk Removal, Pickup, & Recycling Near Me in Edmonton, Alberta T5A
Do you want to know how to effectively and efficiently get rid junk in Edmonton? Look no further.
The city offers a number of services to help you get rid of unwanted items in your home or office. Everyone can find something they like, whether it's residential, commercial, electronic disposal or dumpster rental.
Learn about the different types and best practices of environmentally friendly waste disposal in Edmonton.
Why wait any longer? Begin your junk removal today.
Best Junk Removal Companies in Edmonton
You may be wondering how to get rid all the junk. Visit the top junk removal companies in Edmonton today.
One of the top companies is 1-800-GOT-JUNK, a well-established, reliable service with a fleet of trucks ready to haul away your unwanted items. They provide competitive rates as well as a service that does not require you to contact them.
Just Junk offers another excellent option. This local company offers great customer service and free estimates, so you know exactly what the job will cost before you commit. This local company also offers eco-friendly disposal and will provide a donation slip if you decide to donate items.
If you are looking for an affordable and reliable option, Junk Works is the team to call. They provide same-day service, and offer a range of services ranging from furniture removal to house cleaning. The team will complete your job efficiently and quickly no matter what size it is.
So don't waste time – contact us today to take care of your garbage removal needs.
College Hunks Hauling Junk & Moving – Edmonton
Movers, Junk Removal & Hauling
+18132108412
5977-103a St, Edmonton, AB T6H 2J7
1-800-DUMP-NOW
Junk Removal & Hauling
+17804461122
Edmonton, AB T6E
Junkzilla Junk Removal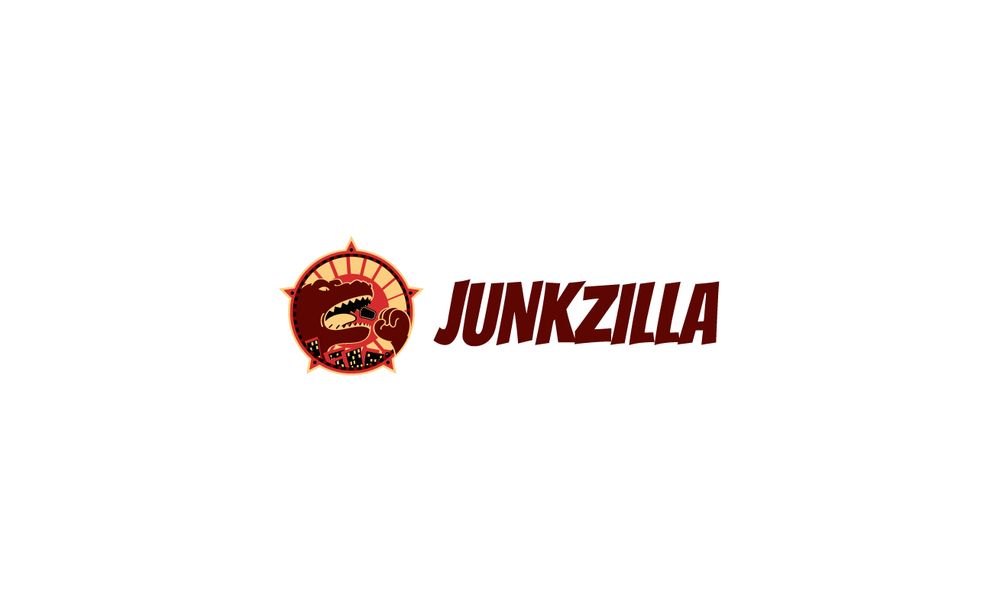 Junk Removal & Hauling
+17809655865
Edmonton, AB T6X 0K6
Just Junk
Junk Removal & Hauling, Recycling Center
+17804090444
Edmonton, AB T5S 0A3
Bin There Dump That – Edmonton
Junk Removal & Hauling
+17806911700
Edmonton, AB T6J 6E9
Junkout Bros
Junk Removal & Hauling, Movers, Couriers & Delivery Services
+17802495270
13319 107 Street, Edmonton, AB T5E 4W1
TGM Waste Solutions
Junk Removal & Hauling
+17804670278
Sherwood Park, AB T8A 5L7
Junk 4 Good
Junk Removal & Hauling, Community Service/Non-Profit, Recycling Center
+17807619636
12916 170 Street NW, Edmonton, AB T5V 0B4
The Junk Buddy
Junk Removal & Hauling
+17804360106
3907 98th Street NW, Unit 101, Edmonton, AB T6E 6M3
Friend with a Truck
Junk Removal & Hauling, Couriers & Delivery Services, Movers
+17809944277
Edmonton, AB T5A 0A4
Residential Junk Removal Services in Edmonton, AB
If you're looking for reliable residential junk removal services in Edmonton, look no further.
Edmonton, Alberta provides a range of removal services, including furniture removal, hot tub removal, couch removal, mattress removal, and more.
It doesn't matter what you need to be removed, you can count on reliable services in the area.
Appliance Removal in Edmonton
Edmonton services make it simple and fast to dispose of old equipment. Calling a trusted junk-removal service will allow you to have your old fridge, washer, dryer and oven removed quickly and safely.
Most of the time, the process can be completed on the same day. The junk-removal company will have the ability to remove appliances in all shapes and sizes. Plus, you won't have to worry about the stress and danger of disposing of the items yourself.
You can rest easy knowing that your old appliances have been recycled or donated. Edmonton's junk-removal services are known for their competitive rates, which means you won't be breaking the bank.
Appliance Removal in Edmonton, AB
Furniture Removal in Edmonton, AB
Do not let the stress of furniture removals in Edmonton stop you from enjoying your life. Instead, call a Edmonton furniture moving service to have it done quickly.
Moving furniture can be an arduous and time-consuming task. From carrying it out of your home to loading it into a truck or van and then unloading it at your new location, it can be quite the task.
A professional furniture removal company is the best solution to this problem. These professionals have experience in moving furniture efficiently and safely. The company will also dispose of your furniture in a responsible manner.
The furniture removal service can help you organize the move of your furniture. They'll place it in its rightful location, and secure it to the walls or flooring if necessary.
Their help will allow you to move your furniture in a safe, efficient, and effective manner.
So don't hesitate to call a furniture removal service in Edmonton, AB and make the process of moving furniture a breeze.
Mattress Removal in Edmonton, Alberta
If you want to avoid having to deal with bulky furniture, hiring professional mattress removal services in Edmonton is the best option.
Mattress removal is a serious job that requires special disposal methods and equipment, so it's better to leave it to the professionals. Companies that specialize in mattress removal in Edmonton, Alberta have the right tools and techniques to safely move and dispose of your mattress.
They have the experience to dispose of your mattress in an eco-friendly way. Not only will the professionals remove the mattress but they will also clean the area.
With their help, you can say goodbye to your mattress for good in a safe and efficient way.
Mattress Removal in Edmonton, AB
Couch Removal in Edmonton
You may be aware of how much trouble it is to remove a used sofa. But if now you want to remove a chair, you are in the right spot.
Couch removal in Edmonton is made easy with a professional junk removal service. Professionals can easily remove furniture such as couches, loveseats, ottomans, or futons. The professionals offer fast and efficient services, so you won't be dragging around your couch.
They will load all your furniture into their truck and properly dispose of it. You don't even have to worry about paperwork or permits.
Hot Tub & Spa Removal in Edmonton, AB
Professionals are needed to remove your hot tub or other spa after a relaxing day.
It can be difficult removing hot tubs or spas because they are so heavy. Hire a Edmonton junk hauling service that is experienced and knowledgeable to dispose of the hot tub or spa.
Junk Removal Services in Edmonton are equipped with the right equipment to complete the removal process. From collecting your hot spa or pool and hauling it to the dump, they will dispose of it properly.
Also, they can provide other services such as the dismantling of your spa or hot tub. So, if you need help with hot tub or spa removal in Edmonton, make sure you hire a reliable and experienced junk removal service.
Yard Waste Removal in Edmonton, Alberta
It's spring, which means it's now time to get rid of all the yard waste you've accumulated over the winter.
Edmonton, Alberta residents have a couple of options for disposing of waste. You can either rent a vehicle and trailer yourself or hire an expert junk removal service.
Professional junk removal firms can handle everything, including grass clippings and leaves to large tree branches and debris. They'll load up the waste at your home and haul it all away for an affordable cost.
Additionally, they will ensure that your yard waste gets disposed of correctly, which will create a safe and healthy neighborhood.
Hoarding Clean Up Services in Edmonton
Edmonton's hoarding cleanup service is the best solution for anyone who wants to restore order and create safe living conditions.
Edmonton professionals who specialize in hoarding removal help people who need to get their living space back in order.
With compassion and care, these professionals work with hoarders to do the job right. They properly dispose of any unnecessary items and provide the necessary support so that the hoarder is able to live comfortably and safely.
The goal of hoarding clean-up services in Edmonton is to help the individual reach a place of functional living. They can help you understand your hoarding problem and teach you how to tackle it in an effective and healthy way. These professionals offer services that are tailored to meet the needs of each individual.
Their help will allow the individual to create a space that is clutter-free and free of chaos.
Basement & Attic Clean Outs in Edmonton, AB
You may be overwhelmed by the mess in your attic or basement. It's time to hire a professional cleaning service in Edmonton.
The task of cleaning out the attic or basement can be daunting, involving heavy lifting. Sorting and hauling are also common. A team of experts will make the task much easier.
Edmonton companies provide a range of services, from organizing and sorting to junk removal. Whether you need to declutter your home to prepare for a renovation, or you just want to control the clutter, the professionals can do the job efficiently.
You can have a stress-free basement or attic cleanup with the help of a professional team. They'll assist you in identifying and sorting which items should be kept and which should be thrown out. After sorting, they will load and transport the trash to the designated disposal site.
It will take them no time to complete the task, with their knowledge and the appropriate equipment. This will leave you with a well-organized and clean area. Do not wait any longer, contact the professionals now to make your basement and attic cleaning easy.
Garage Clean Outs in Edmonton, Alberta
The task of cleaning out your garage in Edmonton is a difficult one, but hiring professionals who are experienced can make it much easier. Professional junk removal can help you clean out your garage efficiently and quickly.
The junk removal service will remove all sorts of items, such as broken appliances, old furniture, yard waste and more. You will be able to create more space in your garage, and it will look better. They will help you sort all of the items to determine what you should keep and what you should throw away.
This will allow you to save both time and money, as you'll not have to do any heavy lifting. It is much easier to organize your garage when you hire a professional Edmonton garbage removal service.
Commercial Junk Removal Services in Edmonton
Are you searching for commercial junk disposal services in Edmonton? There are several services available to suit your needs.
From office junk removal to scrap metal removal, from construction debris removal to foreclosure clean-ups and estate clean-out services. Our friendly, efficient and fast service can help you complete the task quickly and efficiently.
Find out about the different types of commercial junk collection services that are available in Edmonton.
Office Junk Removal in Edmonton, AB
If you're looking to declutter and clean up your Edmonton, AB office, junk removal services can help. The services can dispose of all unwanted items.
The junk removal service will remove everything from filing cabinets to computers and desks, so that your office looks neat and tidy. Also, items are disposed of in an ecofriendly manner. Recycling and donating your items will ensure that you dispose of office trash in the best way possible.
Whether you need to dispose of a few items or an entire office, Edmonton's junk removal services can make the process much simpler.
Construction Debris Removal in Edmonton, Alberta
Construction debris may seem overwhelming and cluttered. However, it does not have to be. Edmonton's professional debris removal service can help you get rid of the construction materials you don't want, and leave you with an organized, clean space.
You don't need to worry about the mess because professional services can handle all types of construction materials including wood, bricks, drywall, steel, and many more. You can also get many services on short notice. This allows you to complete your project with the least amount of disruption.
If you're renovating just one room, or demolish an entire structure, debris removal can keep your construction on track. Don't let the mess slow you down – get professional help and get the job done right.
Scrap Metal Removal in Edmonton
Edmonton has professional services that can assist you with your scrap metal disposal.
The Greater Edmonton Area offers a wide range of scrap metal removal options. From small-scale residential projects to large-scale industrial projects, there are experts who can effectively and safely remove the metal from your premises.
Businesses like scrap metal recyclers can help you with the entire process, from collection to recycling. They can offer advice and guidance about how to safely and environmentally dispose of your scrap.
Many of these companies offer free estimates so that you can estimate the cost before committing.
You can dispose of your scrap metal in a responsible and efficient manner with the help of the right people.
Foreclosure Clean Ups in Edmonton, AB
Cleaning services can help to prevent foreclosure. These services can help prepare a home for sale by cleaning it. They can provide demolition services to major renovations.
The hiring of a foreclosure cleanup service is a wise investment. You can get more out of the property you sell. Cleaning services can also remove hazardous materials from the property and restore it to a liveable condition. You can save yourself the hassle and time of doing the job yourself.
Also, high-quality clean-up services work quickly and effectively so that your property can be sold as soon as possible. Edmonton clean-up services for foreclosures can help you get your property in the best condition possible.
Estate Clean Out Services in Edmonton, Alberta
Explore estate cleaning in Edmonton after you learn about foreclosure cleanups.
If you're dealing with the loss of a loved one, you may be faced with the daunting task of cleaning out their estate. It can be a daunting experience. Fortunately, there are many services that will help.
Professional estate clean-out services in Edmonton, Alberta can provide you with the help and support you need. These services make use of a number of different techniques for junk removal to ensure that the process is as stress-free and as efficient as possible. Also, they make sure everything is recycled and disposed off safely.
Their services may include sorting, packing, loading, hauling, and disposal of all types of items. Whether it's furniture, appliances, or other items, they will do whatever it takes to make sure your loved one's estate is cleaned out and ready to move on.
Junk Removal For Property Renovations in Edmonton
It's a huge job to renovate a house, and often you have to dispose of old things in order for the new stuff. Professional junk removal in the city will help you to get the job done.
You can rely on them to remove all of your unwanted items. If necessary, they can provide assistance with demolition. Many of these companies offer same-day repair services, which allows you to get your property renovated as quickly as possible.
Then, once the job is complete, they'll take care of disposing of the trash in an eco-friendly manner. Their help will have your property looking great in no time.
Browse Junk Removal Services in Edmonton, AB
Electronic Waste Disposal in Edmonton
Edmonton's clean and safe environment depends on the proper disposal of electronic waste. Understanding the different types of electronic waste and their disposal methods is important.
Edmonton requires that all electronic waste including televisions and electronic games, as well as computer accessories, be properly disposed. If you are looking for a way to dispose of electronics, you have several options.
You can also bring your waste electronic to a recycling center. You can take your electronic waste to one of the many depots operated by the City of Edmonton for proper disposal. Private companies are also available that specialize in electronic waste collection and disposal. These companies offer pickup and deliveries, which makes it easier for you to dispose of electronic waste.
Donating electronic waste to a local non-profit or charity is another option to dispose of it. These organizations use electronic waste for educational purposes and accept donations. They help to raise awareness about proper disposal of electronic waste. Your donation of electronic waste will also support the mission of the organization.
It is important to be aware of the proper methods for disposing of electronic waste in Edmonton, AB. By understanding the different options available, you can help keep Edmonton's environment clean and safe.
Dumpster Rental Services in Edmonton, AB
Dumpster rental services are an excellent option if you want to dispose of large quantities of waste in a convenient and reliable manner. These services offer a variety dumpster sizes, from small 10-yard bins up to large 40 yard bins. This gives you the freedom to select the best size for your job.
You can rent a container for one day or a whole week. All you need to do is choose the size and length of time you need the dumpster, and they'll deliver it right to your doorstep.
You don't need to worry about transporting waste yourself when you use a dumpster service in Edmonton, Alberta. The service will handle all aspects of the job, including delivery and pickup, allowing you to focus on your work. Plus, the rental prices are usually quite reasonable, making it a budget-friendly option.
And best of all, when you're done with the job, they'll come back and pick up the dumpster and dispose of the waste in an environmentally-friendly way.
Using dumpster rental services in Edmonton is a great way to get rid of those large amounts of junk quickly and easily. You can have it delivered right to your doorstep, rent it for an affordable price, and have the waste disposed of in an environmentally-friendly way. It's as simple as choosing the size, duration and price that suits your needs.
Junk Car Removal in Edmonton, Alberta
You want to dispose off an old car? With the ever-growing population of Edmonton, it can be hard to find a service that will take care your junk car removal needs.
Fortunately, there are plenty of options in Edmonton for junk car and tire removal. Whether you need help removing a single tire or an entire vehicle, there are services available that can help.
Disposal of Old Tires in Edmonton
Edmonton has regulations in place for the disposal of old tires. However, many end up in landfills or parks, creating a serious environmental risk.
With the increasing demand for efficient tire disposal, many tire recycling centers, as well as city-run programs, have opened up in the city. These centers accept used tires from individuals and businesses and then properly recycle them. It helps to keep tires out of landfills and public parks by converting them into useful products like rubber floor covering and artificial turf.
Edmonton offers several pickup services that collect and transport old tires to be properly disposed. All residents can take advantage of these programs, which are a safe and convenient way to dispose old tires.
The services offered by these companies make it illegal to dispose of tires in an improper manner. They also help everyone protect the planet.
How to Find a Reputable Junk Removal Company in Edmonton
You can benefit from hiring a professional junk-removal service if you want to get rid of junk in your Edmonton, AB home or office.
Asking the right questions will help you to choose the best service.
A professional junk removal service in Edmonton can provide a cost-effective, efficient solution to getting rid of unwanted objects.
Benefits of Hiring Professional Junk Removal Services
Edmonton junk removal companies offer many benefits. They can make it faster and easier to dispose of hazardous and large items.
Professional junk removal services in Edmonton, Alberta can offer a quick and convenient way to clean up your property without the need to rent a truck or trailer. You can also rest easy knowing that they are insured and bonded to protect your property from any damage that could occur during removal.
In addition, professional junk removal companies are usually equipped with the appropriate equipment and tools to safely remove and dispose of any type of item, no matter how large or difficult. This will ensure that the work is completed efficiently and correctly.
They are also a cost-effective solution to getting rid of large quantities of junk. This will save you both time and money. If you want to get rid of your clutter in a quick and easy way, then consider hiring professional junk-removal services.
Pros and Cons of Hiring a Professional Junk Removal Service in Edmonton, AB
It's important to consider the pros and cons of hiring a professional Edmonton junk removal service before making your decision.
The convenience of using a professional junk-removal company is one of the biggest advantages. Professional junk removal has the right equipment and employees to remove your items quickly and safely. This can save you a lot of time and energy, especially if you're dealing with large or heavy items.
However, hiring a junk-removal company can prove to be very costly. If you decide to do the job yourself, you might end up paying more. It's also important to research companies before selecting one.
Questions to Ask Before Hiring a Edmonton Junk Removal Service
Asking the right questions is important before you decide on junk removal. This will ensure that you receive the best service possible.
How long have they been in business for? It will give you a better idea of the company's experience and the level of services that they provide.
Inquire about their license and type of insurance. This'll protect you in case of any accidents or property damage during the junk removal process.
Inquire about the company's environmental policy. To ensure that your junk is disposed off properly and not in Edmonton's landfill, it is essential to ask about the company's environmental policy. Ask them what kind of materials they accept. Also, ask if they recycle. Ask them how they handle the trash so you know it will be disposed in a responsible way.
Finalize, request a detailed price quote from the business so you know what to expect.
Junk Removal Cost & Pricing in Edmonton
Edmonton's junk removal services don't need to be costly. You can choose from a range of services, including free junk removal and cheap junk removal.
Let's explore the cost and pricing options available in Edmonton, AB, so you can find the right service for your needs.
Cheap Junk Removal in Edmonton, AB
You're looking for an affordable way to get rid of your junk in Edmonton? Look no further. There are plenty of affordable junk removal services in the city that can help you clear out your unwanted items quickly and professionally.
You can find junk removal companies that will work within your budget, whether you are looking to remove a few large pieces or an entire home's worth of furniture and appliances. The majority of Edmonton junk removal firms offer a variety services.
Prices can vary depending the size of the junk and how much is removed. But in general, prices are fair. You can even find companies that offer free estimates, so you can get an idea of the cost before you commit.
With a professional team of junk removal experts, you can be sure your unwanted items are taken care of in a timely and efficient manner.
Free Junk Removal in Edmonton, Alberta
You can choose from a variety of free services to remove your unwanted items in Edmonton.
Find a number of free services to remove your unwanted items. Most of these services pick up your items and remove them for free. Others will even provide you with a bin or dumpster rental.
These services can reduce landfill waste by recycling or donating your unwanted items. They are usually available 24 hours a days and can pick up your items the same day.
Some of these services provide free labor for loading and unloading your items. You can find junk removal companies that are free and specialize in certain items, like electronics, appliances, or furniture.
It is possible to quickly remove unwanted items with a little research.
Types of Junk Items That Can Be Removed
Edmonton's junk removal services can remove any type of item. It includes yard debris, construction material, hazardous materials, furniture, appliances, electronics and more. Junk removal services can move large items you are unable to lift yourself.
You can have them make several trips, if required. You can also have them dispose of items requiring special handling such as asbestos paint, motor oil, or lead-based painting.
Edmonton, AB, has a wide range of companies that will take care of your garbage. Many services come to your home to remove the items. You can also schedule them to come during a specific time such as evenings or weekends to make the process more convenient.
Moreover, many junk removal companies offer discounts on multiple trips or large jobs. To discuss your needs, you should contact a reliable junk removal service. You'll get an estimate on the cost, and additional information on the items that they accept.
If they offer additional disposal services, you can ask them if their restrictions are on the type and quantity of material they can remove. The right company will remove your waste quickly and in a safe manner.
Edmonton Junk Removal Experts Can Take Almost Anything
Appliances
Get rid of your old appliances.
Refrigerators
Freezers
Stoves & Ovens
Dishwashers
Washing Machines (Washers)
Dryers
Water Heater Tanks
Televisions
Computers, PCs
Hot Tubs & Spas
Microwaves
Furniture
Watch your old furniture disappear.
Old Furniture
Mattresses
Box Springs
Bed Frames
Sofas & Couches
Tables
Desks
Bookshelves
Dressers & Drawers
Pianos
Other Unwanted Junk Items
Clean out unwanted clutter.
Household Junk Items
Bathtubs
Flooring & Carpets
Concrete
Drywall
Renovation Debris
Scrap Metal & Wood
Yard Waste
Electronics & E-Waste
Junk Cars & Tires
DIY Junk Removal in Edmonton
You might feel overwhelmed by all the options you have when you are looking to remove junk yourself in Edmonton. There are many recycling services and facilities available in Edmonton to help you safely dispose of unwanted items.
Additionally, there are donation centers and charities in the city that can help you donate any items that can be reused or repurposed.
Recycling Services & Facilities in Edmonton, AB
Edmonton offers many recycling services and facilities that can help residents reduce waste and promote sustainability.
Edmonton's curbside recycle program is among the most popular. There are blue boxes for paper and cardboard, as well as other containers. A green bin is for yard waste, food scraps, and yard trimmings.
Residents can also take paint, batteries and electronics to designated drop-off sites and recycling depots run by the community.
Residents can drop off their old appliances and furniture at reuse centers run by the city and other locations. They can then be refurbished and recycled.
In addition, Edmonton, AB has a number of programs to help reduce waste and promote sustainability.
The City of Edmonton's Waste Wizard is a tool that helps residents determine what can be recycled, re-used, or disposed of. It also offers a variety of workshops and drop-in sessions for free to teach people sustainability and waste reduction.
Edmonton residents can reduce their waste by choosing from these many options.
Donation Centers & Charities For Unwanted Junk Items in Edmonton, Alberta
Now that you know about recycling services and facilities in Edmonton, you may want to consider donating any unwanted junk items to a donation center or charity.
Edmonton offers many options to donate items that are in good condition. Donations are accepted by charities like Goodwill, Salvation Army and donation centers such as Value Village.
You can also donate your items to local church shelters or churches. They will take them and give them to people in need. Before you donate, it's important to make sure you research the individual charity or donation center to see what types of items they are looking for.
By doing this, you will be able to ensure that the money you donate is used for a good cause.
Best Practices for Environmentally Friendly Junk Removal in Edmonton
Edmonton, AB must dispose of unwanted items using eco-friendly practices.
One way to help keep the environment safe is by donating reusable items to local charities. The amount of waste going to landfills will be reduced. Do some research on donation sites in your area.
Another way to make sure your junk removal is done in an environmentally friendly way is to hire a junk removal service that practices green disposal. These services will ensure that your junk is disposed off responsibly. Search for companies that are environmentally friendly and committed to recycling.
Finally, if you are taking care of the junk removal yourself, make sure to separate recyclable items from non-recyclable items. This will reduce the amount that ends up in landfills.
Junk Removal & Pickup Service Areas Near Edmonton, AB T5A
Frequently Asked Questions (FAQ)
How do I get rid of junk in Edmonton, AB?
To receive a no-cost, no-obligation estimate or to make an appointment, call the Edmonton junk removal company. The Junk Removal team will show up with a pickup truck to take away everything. All you have to do is to point.
How much does junk removal in Edmonton cost?
The cost of Edmonton junk removal depends on a number of factors, including the quantity of garbage, the types of items and the complexity. It's best to request a quote from the service provider.
Where can I dump trash and unwanted junk items in Edmonton, Alberta?
You're able to choose from a range of alternatives when it comes down to getting rid of your unwanted garbage in Edmonton. Consult with your local city and find out if they provide free pickup for large objects. Sell or give your stuff away for free and let the buyer collect it from your house. Give your items to a local charity in good quality. Take them to the dump and drop them off at your local dump.
Why should I hire a junk removal service?
Hiring a junk removal service in Edmonton saves you time and effort. Professionals will handle the heavy lifting, ensure proper disposal, and help declutter your space.
What types of items can a junk removal service in Edmonton take?
Junk removal services can handle a wide range of items, including furniture, electronics, appliances, yard waste, renovation debris, and more.
How does the junk removal process work?
When you hire junk removal services, they will assess and estimate your needs, schedule an appropriate pickup time, then remove the junk efficiently from your property.
Is junk removal in Edmonton eco-friendly?
Reputable junk removal services in Edmonton prioritize eco-friendly practices. When possible, they will recycle or give away items to reduce waste.
Can a junk removal service in Edmonton, AB handle large-scale projects?
Edmonton professional junk removal is able to handle all types of projects from residential to commercial, including single items and complete property cleaning.
Do I need to prepare my items before junk removal?
It is helpful to consolidate and gather all of your garbage in one area so that you can easily find it. Edmonton's professional junk removal service can take care of the sorting, hauling, and disposal for you.
Can junk removal services in Edmonton handle hazardous materials?
The majority of junk removal companies in Edmonton are unable to handle hazardous materials. They include hazardous materials such as chemicals, paints, asbestos, or medical waste.
How quickly can junk removal in Edmonton be scheduled?
There are many junk removal companies in Edmonton that offer same-day and next-day pick-ups.
Will a junk removal service in Edmonton leave a mess behind?
Edmonton's reputable junk removal will make sure your home is left tidy and clean after the process.
What happens to the junk after it's removed?
Edmonton junk removal services will determine which items can be recycled or donated and what should be disposed of. They will do this to ensure that there is a minimal impact on our environment.
Can a junk removal service in Edmonton, AB help with estate cleanouts?
Edmonton junk removal can provide compassionate and efficient support to help you with an estate cleanout.
Are there any restrictions on junk removal in Edmonton?
For example, mattresses, tires and electronics may require extra fees or restrictions to be disposed of properly. For more information, contact the junk removal service.
Can I trust the workers from a junk removal service in Edmonton, Alberta?
Reputable Edmonton junk removal services conduct background checks, and they hire professionals who are trained. You should only choose an insured and licensed company for your peace-of-mind.
How do I get rid of junk for free in Edmonton?
There are several alternatives to get rid of furniture, appliances and mattresses including recycling programs and garbage pickup. Try local charities and shelters such as Goodwill Industries, the Salvation Army or Habitat for Humanity.
Remove Anything
Remove virtually anything (except hazardous waste). Just point and they do the rest.
Recycle & Donate
Edmonton junk removal businesses partner with local charities and recyclers to extend the life of your junk.
Insured & Licensed
100% licensed and insured trash removal, junk disposal companies. They have your back.
About Edmonton, Alberta T5A
Edmonton ( ED-mən-tən) is the capital city of the Canadian province of Alberta. Edmonton is situated on the North Saskatchewan River and is the centre of the Edmonton Metropolitan Region, which is surrounded by Alberta's central region. The city anchors the northern end of what Statistics Canada defines as the "Calgary–Edmonton Corridor," a region spanning between Edmonton and the city of Calgary, which includes the many smaller municipalities between the two.
Map of Edmonton, Alberta T5A
Geo:53.550140,-113.468710